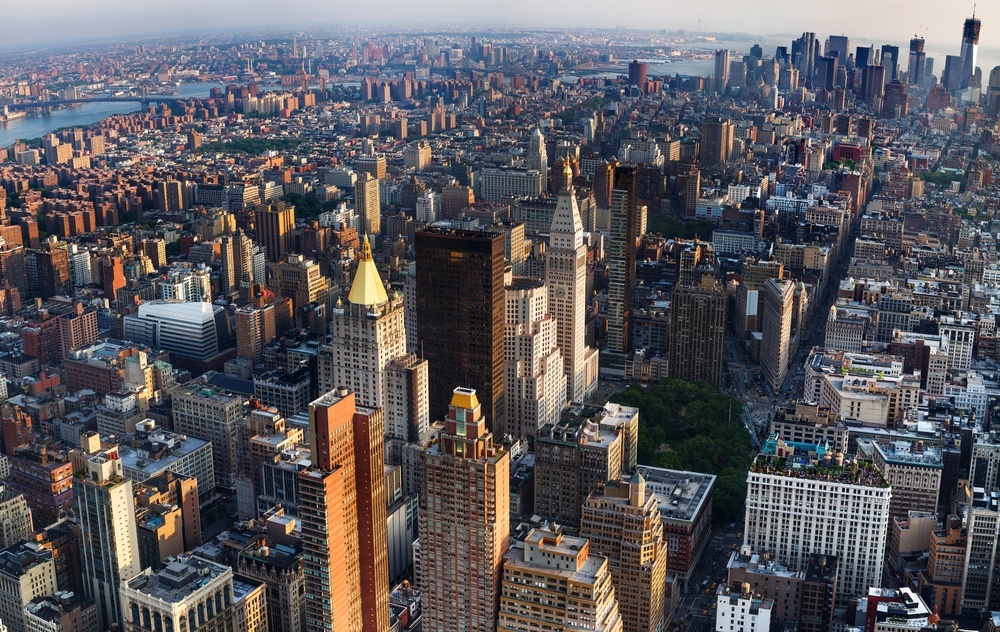 Nobody does fashion quite like New York City. Since the Industrial Revolution facilitated textile and clothing production, New York City has been creating some of the most fashionable clothing in the world.
The shops and boutiques of Manhattan are filled with garments from today's most influential and important designers. There's something for everyone. From trendy and avante garde, to classic and couture, the shops along Manhattan's most famous fashion avenues are second to none.
No trip to Manhattan would be complete without a visit to some of the iconic shops the city is famous for. It's a thrill for both the casual window shopper and savvy fashionista alike.
While there are many notable fashion meccas throughout Manhattan, let's take a stroll down two of the city's most legendary fashion thoroughfares – Fifth Avenue and Madison Avenue – with a preview of several of the city's luxurious flagship stores.
We'll begin our journey on what is regarded as one of the world's most high-end shopping districts…5th Avenue.

Fifth Avenue
5th Avenue began its rise into high society back in 1862 when prominent members of the social elite began building residences, hotels, and other commercial properties there. In 1896, the first luxury department store was erected – the B. Altman and Company – and the rest, as they say, is history.
Today, 5th Avenue between 34th and 59th streets offers some of the most famous and noteworthy flagship stores, boutiques, jewelry stores, and more.
BULGARI
This Italian jewelry store features show-stopping pieces with fabulous gemstones, watches, wedding and engagement rings, leather goods, fragrances, leather goods, and the reptile-inspired Serpenti line made famous by Elizabeth Taylor.
DOLCE & GABBANA
This is an enormous three-story shop with an impressive all-glass façade, and equally impressive collection of apparel for women and men from casual to evening wear, shoes, and accessories.
VALENTINO
Valentino on 5th Avenue is 20,000 square feet of elegance and style. Fashion and custom fit abounds for women and men. Handbags, accessories, shoes, gowns, custom suits, made-to-fit denim, and even a few NYC exclusive pieces are what's in store for you.
TIFFANY & CO.
This iconic jewelry store made famous in the movie Breakfast At Tiffany's is everything you'd imagine it to be. Six floors of the finest jewelry, watches, engagement rings, bracelets, pendants, China and more exquisite items are ready to be purchased and placed into a Tiffany Blue Box.
CARTIER
Signature timepieces including the original square men's watch from the famous French jeweler and watchmaker are a spectacular sight, yet looking at price tags in Cartier is not for the faint of heart.
ARMANI
Richard Gere's character in American Gigolo introduced many to the sleek lines of the classic Armani suit. This flagship also features a full line for men and women, accessories, cosmetics, all surrounded by an architectural style that will turn your head.

Madison Avenue
Madison Avenue, known for its luxury stores and advertising agencies, was not part of New York City's street grid established in 1811. It was later added between Park and Fifth Avenues in 1836 by a land developer and lawyer who was also responsible for creating Gramercy Park, and involved with developing Union Square.
Be grateful to that developer, because, without him, Madison Avenue would not be the premiere shopping destination it is today.
KATE SPADE
The three-story, nearly 8,000 square foot shop on Madison Avenue reflects the colorful, playful style of the Kate Spade label established in 1993. It features highly sought-after Kate Spade handbags, jewelry, shoes, home décor, an exclusive "Madison Collection" a VIP salon, and even a chic working bar.
HALSTON HERITAGE
Known for upscale women's fashion in the age of disco, The Halston brand has evolved into this 4,400 square foot space, inspired by the now-deceased Halston's apartment. Everything in it is a perfect infusion of the Halston legacy while reflecting modern sensibilities. The store is a celebration of the Halston minimalist look, featuring dresses, skirts, shirts, gowns, handbags and more.
TOM FORD
Originally the Creative Director for Gucci and Yves Saint Laurent, Ford began his own luxe menswear label in '04. Since then, Ford has expanded his line to include men's and women's wear, fragrances, cosmetics, and accessories. Known for his signature suit and dress shirts, Ford's concept store on Madison Avenue is not to be missed.
JEANNE LANVIN
Featuring classic feminine ready-to-wear apparel, shoes, accessories and couture, Jeanne Lanvin can count former First Lady Michelle Obama among her fans. Originally a townhouse, Lanvin's boutique's chic and inviting boutique is a perfect backdrop to her collection which is a celebration of the female form.
MISSONI
This Italian design team of Ottavio and Rosita Missoni first made a splash in 1967 with their distinctive colorful zig-zag motif, which has been modified and refined over the years. Offering so much more than zig zag designs, Missoni at Madison Avenue offers a full line of men's and women's apparel, swimwear, linen, home goods, accessories, towels and more.
TORY BURCH
This lady knows style, and how to keep it relaxed, fresh and chic. Her flagship location is as attractive as her fashions, carrying a full line of women's wear, bags, shoes, accessories, cosmetics, and her fabulous Reva ballet flat, all with her signature double-T logo.
CÉLINE
The minimalist voice of Phoebe Phio – which revitalized the brand – is on full display in this shop. This luxury brand of ready-to-wear, accessories, shoes, leather handbags and signature luggage totes available in various styles has found a perfect home on Madison Avenue.
ALEXANDER MCQUEEN
This talented designer's legacy lives on in this flagship store conceived by McQueen himself, before his passing. His edgy design aesthetic is a perfect compliment to the décor. Browse through the lavish garments, scarves, shoes, accessories, couture and ready-to-wear.

Wrap up
This is just a mere sampling of all the exciting and trend-setting designer shops in Manhattan. They all represent the diversity and uniqueness of the designers who create the fashions that people wear.
What better place than New York to become inspired and tapped into the world of fashion?
Look for next week's blog, "On the Hilt of Fashion: The Up and Comers".